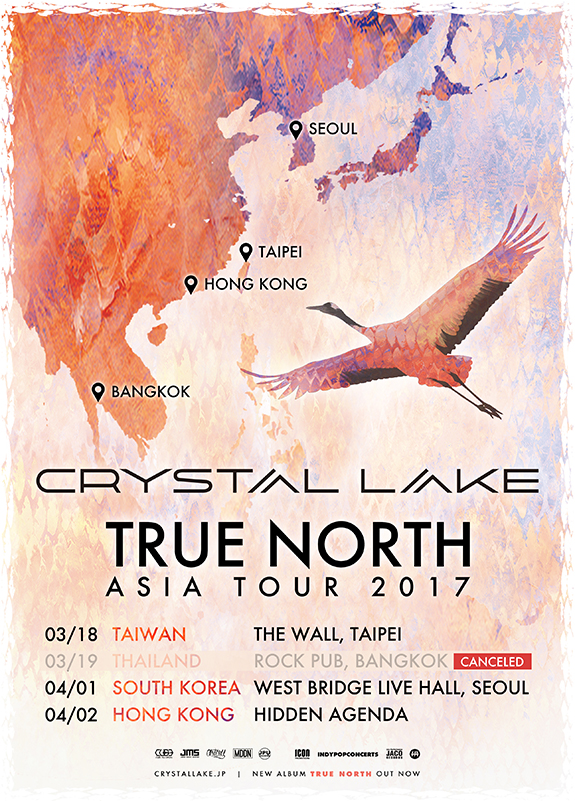 この度、True North Asia Tourの一環として行われる予定でしたタイ・バンコク公演ですが、現地プロモーターの諸事情により残念ではございますが公演を中止させて頂く運びとなりました。
※台湾・タイペイ、韓国・ソウル、香港の3公演に関しては変更はございません。
楽しみにしてくれていたファンの皆様には大変ご迷惑おかけして、申し訳ございません。
何卒よろしくお願い致します。



—



Unfortunately the Bangkok performance on 19th March, which was scheduled to be held as part of the True North Asia Tour, is canceled due to various circumstances of the local promoter.
We tried our best to avoid being canceled, but the situation was beyond our control. We are really sorry for everyone who was looking forward to the performance.
We sincerely hope that the opportunity to visit Bangkok will come again soon.



*There are no changes concerning the three shows in Taipei, Seoul and Hong Kong.